Solar Waterfall Project
Adam
The final product (without having tubing connected). I decided it made sense to try without the tubing to see what the spray would look like.
What I used to build this fun project:
Scrap wood (hardwood)
~50 gallon water basin
Landscaping stones
Tubing (1/2″)
Leftover stone tile
Stainless steel screws
Water…
Nice video to check out the different water levels / flows from the pump kit.
Basic wood framing around the pond basin.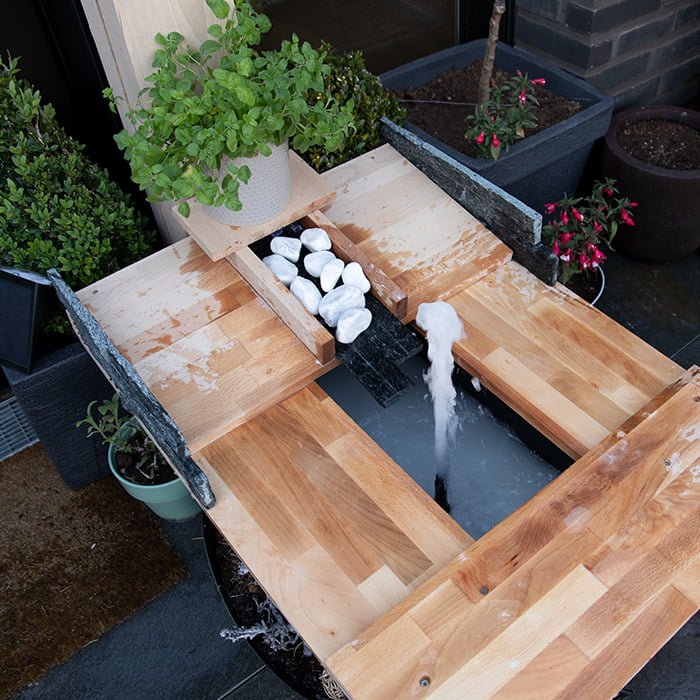 Free flow without tubing connected (just using the straight connectors included with each pump kit).
The AquaJet pump kit can be used for a variety of waterfall effects (we tested up to 12″ width), just make sure the waterfall edge are level. It's nice being able to run a pond waterfall without the electric bill.
Waterfall effect running off the extra stone tile we had laying around.
Simple waterfall effect using the AquaJet solar water pump kit.