Solar Fountain & Water Pump Kits.
Silicon Solar is the proud manufacturer of a variety of solar fountains and pumps. Crucial to the appearance of a well-designed garden is the lighting system and water features selected to enhance it. Our selection of industry-leading solar fountain pumps at rock-bottom prices are the perfect way to bring your new water feature to life, or replace an aging pump that is on its last legs. All of our solar water pumps are proudly manufactured by Silicon Solar.
Since 1999 we've been helping customers transform their landscape.

Manufacturer direct. All products are made by Silicon Solar and exclusively offered by Silicon Solar.

Need a custom water pump? Just let us know! We offer custom solar pump kits made in the USA. Just give us a call.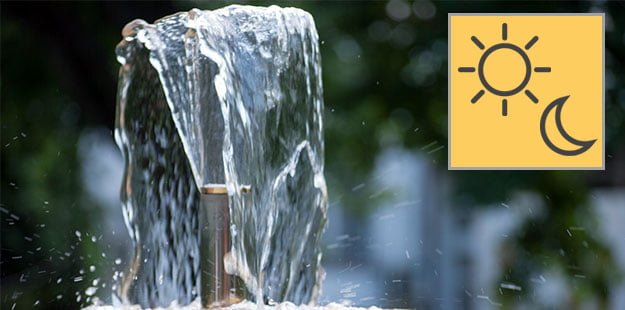 Night & Day All Purpose 24V
The AquaJet 24V Night and Day solar pump kit is our best all purpose solar kit for making a small solar water fall, aerating a pong, or retrofitting a larger fountain. The unit is designed to operate both in full sun and in cloudy weather into the evenings.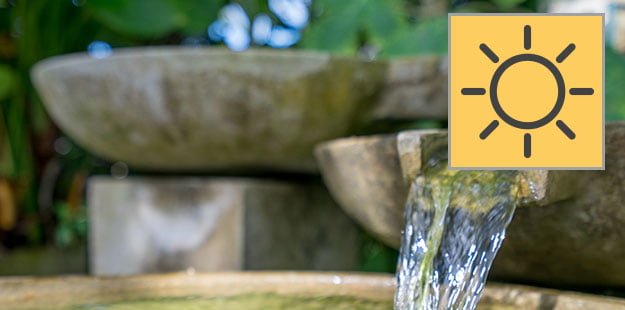 Daytime Medium Fountain Kit
Running 100% from the sun with no battery backup, this unit provides a good all around output to be used for making a small waterfall or for converting your non-solar fountain to solar. Plug and play out of the box. Manufactured by Silicon Solar.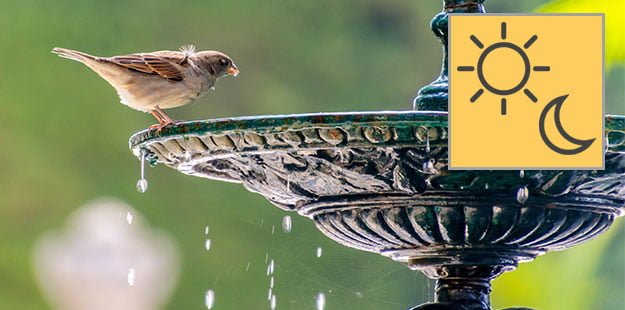 Most solar fountain kits operate only when there is full sunlight. Our AquaJet Pro series 9v provides integrated battery backup for when the clouds come out or even allow for operation into the evening. Designed to be used with retrofitting smaller fountains or adding a little aeration into a landscape pond.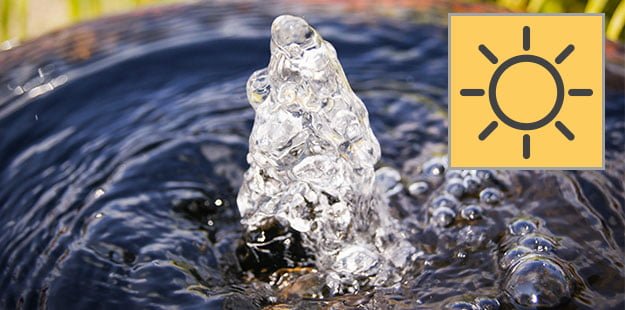 Daytime Small Fountain Kit
If you're looking for a simple low cost fountain kit to retrofit your small water fountain to make it solar or to add a little sprinkle into your pond, this is the right choice. Manufactured by Silicon Solar.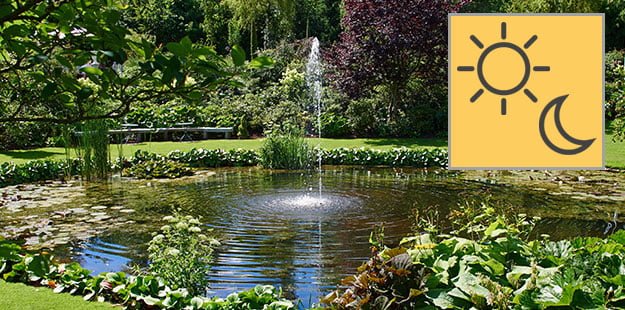 Night & Day Large 24V Kit
Similar to our AquaJet 24v series, our AquaJet custom is a larger 24v series offering larger solar panels (for more power collection) and a larger circulating pump. This is a great unit for building a nice backyard water fall system.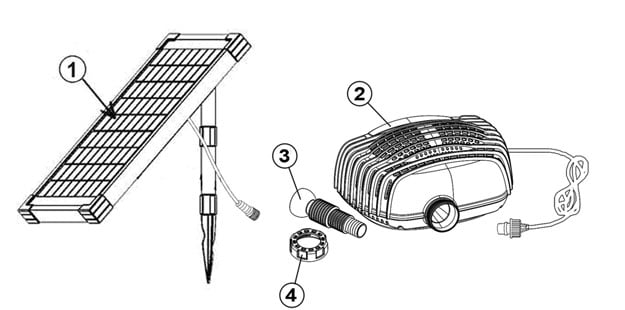 We are here to support you when accidents happen or when a part of your solar pump needs to be replaced. We stock all parts for our main pump kits which may need to be replaced including pumps, fountain heads, and solar panels.
150,000+
Customers served worldwide
Direct
Manufactured by Silicon Solar
Solar Fountains & Pump Systems
We carry a complete line of solar fountain pumps, as well as a variety of accessories and replacements – everything you'll ever need for years of fabulous back yard enjoyment.
Our line of AquaJet and AquaJet Pro solar fountain pumps includes 6V, 12V and even 18-24V models – each designed to run all day in the sun, as well as many models with built-in (or optional) battery packs for nighttime and cloudy weather operation.
FINDING THE RIGHT SOLAR WATER FOUNTAIN PUMP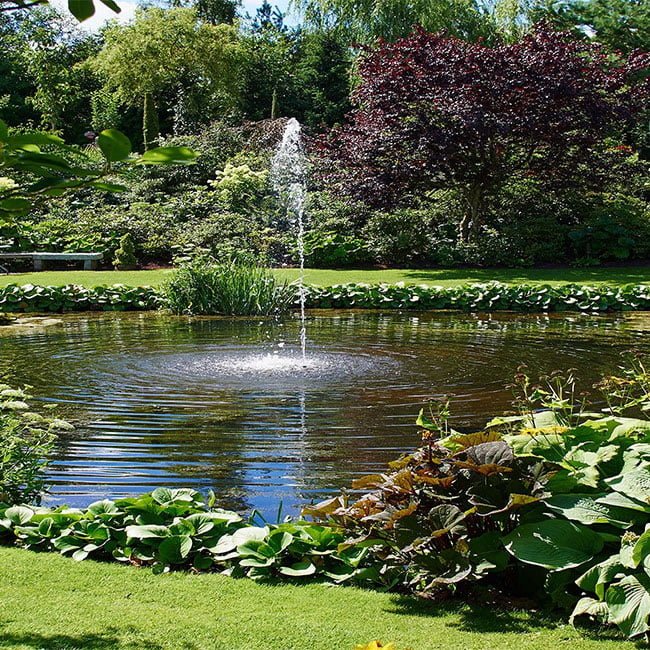 Create your own water feature.
Below are our customers favorite solar water pump kits. If you're not sure which model to pick, just shoot us a message, we are here to help.