Welcome | Willkommen | Bienvenido
We offer our customers both passion and purpose in sustainable product design, development, and manufacturing. Shop hundreds of our solar inventions we've developed the last 20 years.
Featured Solar Water Pump Kits
---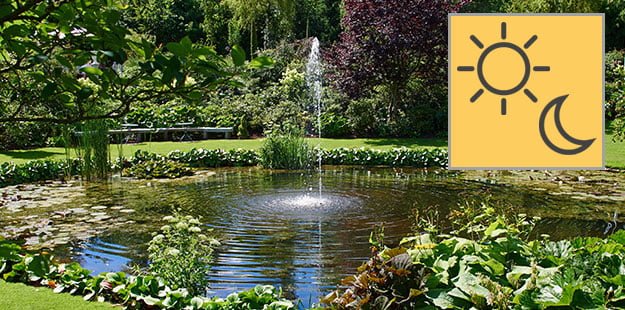 Night & Day All Purpose 24V
The AquaJet 24V Night and Day solar pump kit is our best all purpose solar kit for making a small solar water fall, aerating a pong, or retrofitting a larger fountain. The unit is designed to operate both in full sun and in cloudy weather into the evenings.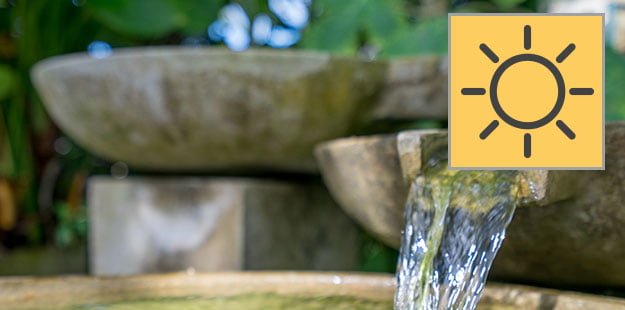 Daytime Medium Fountain Kit
Running 100% from the sun with no battery backup, this unit provides a good all around output to be used for making a small waterfall or for converting your non-solar fountain to solar. Plug and play out of the box.
Featured Solar Sign Lights
---
Our EnviroLight solar billboard lighting systems are a 100% custom design solution for your project. We provide lighting solutions for all climates and environments, Made in the USA.
Entrance & Monument Lights
Our GenLight series solar sign lighting systems include both out of the box self install units to custom sign lights depending on light intensity, climate, and sign size.
---
Hear what our customers are saying
I needed to illuminate an entrance sign at our facility and didn't want to go through the hassle of running underground cables. The Silicon Solar team was friendly and prompt with a simple and effective solar sign lighting system.
My customer needed a solar billboard lighting solution, I originally just ordered a few spot lights of amazon which didn't work. They created a custom billboard light kit which has been in operation the past 12 months. If you're looking for solar sign lighting experts – you've come to the right place.
100
Custom Solar Solutions