Wholesale & Dropshipping Program Details
Adam
Thank you for your interest in becoming a Silicon Solar Certified Dealer. Silicon Solar designs and manufactures many cutting-edge, industry-leading solar products, and we are constantly looking to partner with businesses which have the means and determination to expand the distribution of our innovative products. We currently partner with contractors, wholesalers, military vendors, sign companies, retailers, and other business across the country and around the world in an effort to grow the market share to grow the market share of our products, particularly in specialized niche markets.
About Silicon Solar
Silicon Solar is an Original Equipment Manufacturer (OEM) that has been designing, marketing, and manufacturing high-quality, innovative solar products for over 15 years. We manufacture several lines of products at our facilities in the U.S. and abroad enabling us to offer faster delivery and priority technical support. We have served over 100,000 unique customers around the globe ranging from our neighbors to the United States Government. With our Silicon Solar Dealer Program we offer not only top-of-the-line products at severely discounted rates, but also the purchasing flexibility that your business needs to thrive.
Wholesale / Dropship Program
Are you looking for an affordable, reliable supplier of the very best solar products on the market. Silicon Solar makes it easy with our wholesale and dropship program. Increase your profits by avoiding warehouse operation and rental fees – Silicon Solar will stock and ship all of your sales directly to your customers.
Wholesale / Dropship Program Requirements & Features:
Minimum Initial Order: $1,000 US
Exclusive 3-Year Extended Warranty
Deep Discounts On Our Most Popular Products
Interested in becoming a Silicon Solar wholesale partner? Just click the button below and apply today!
Solar Project Bulk Order Discounts
Do you have a large solar product and need volume discounts on our top solar products to ensure that your bid wins and your project comes in under budget. Street lighting projects, flood lighting projects, sign lighting projects – Silicon Solar wants to help you make all these projects more profitable than ever.
Wholesale / Dropship Program Requirements & Features:
Minimum Order Volume: $10,000 US
Factory-Direct Container Shipments
Volume Discounts On Our Most Popular Products
Do you have a large solar project coming up? Need a volume discount for your bid? Click below for a quote today!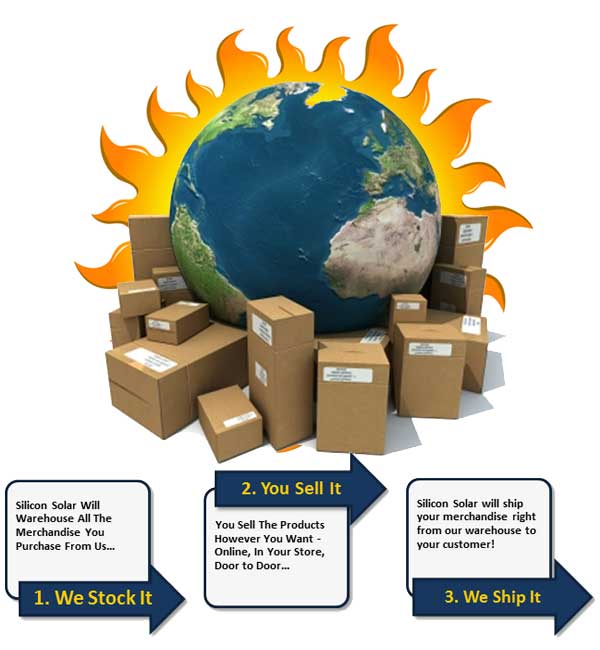 What Kind of Packaging Will Your Customers Receive Their Orders In?
We have spent years perfecting the retail packaging on our most popular solar products. Each of your customers will receive their order in our professional packaging. See an example below: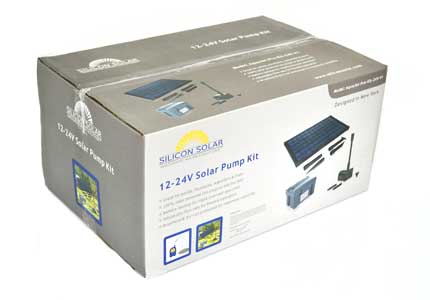 Dealer Program Requirements
For dealers to enroll in any of our programs, they must have a valid tax I.D. number and business license, complete an application, and if approved, must sign our wholesale agreement. If you are interested in becoming a Silicon Solar Certified Dealer, please fill out a Silicon Solar Dealer/Wholesaler Application and submit via fax (607) 216-9626 or email (preferred) application to [email protected], or click the button below to fill out our quick-response Online Dealer Application. Please provide as much information as you as possible. Any information submitted will be kept confidential and is not sold to third party entities.
Wholesales Drop Ship Request Form