Solar Hot Water Heaters
Adam
Get A Solar Hot Water System Installed For $0 Down Today!
With a HelioMaxx pre-packaged solar hot water and heating system for your home, you can cut up to 70% of your hot water / heating bills. Each system is a ready-to-install system that is engineered and tested by our team of solar thermal specialists (just add solar collectors below).
Ready-To-Install DIY Solar Hot Water & Home Heating Systems
Domestic hot water, space heating and commercial systems available
Professionally designed, engineered and tested
SRCC OG-100 Certified collectors & OG-300 Certified kits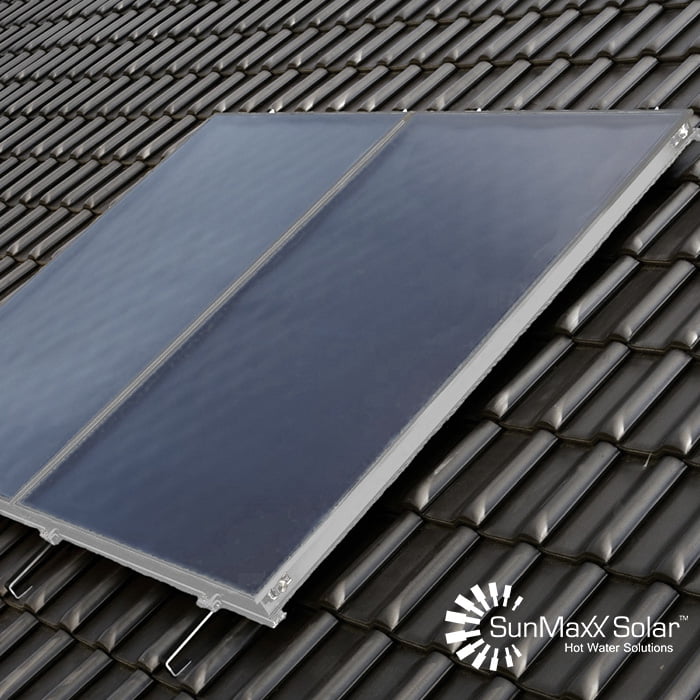 Evacuated Tube & Flat Plate Collectors
Our popular ThermoPower evacuated tube and TitanPower flat plate solar collectors from SunMaxx are professionally engineered to deliver maximum performance and return on your investment and independently tested and OG-100 Certified by the SRCC for quality assurance. Any of our collectors are the perfect addition to our HelioMaxx pre-packaged solar hot water and heating kits.
Flat Plate & Evacuated Tube Solar Collectors
SRCC tested & OG-100 Certified for quality and performance assurance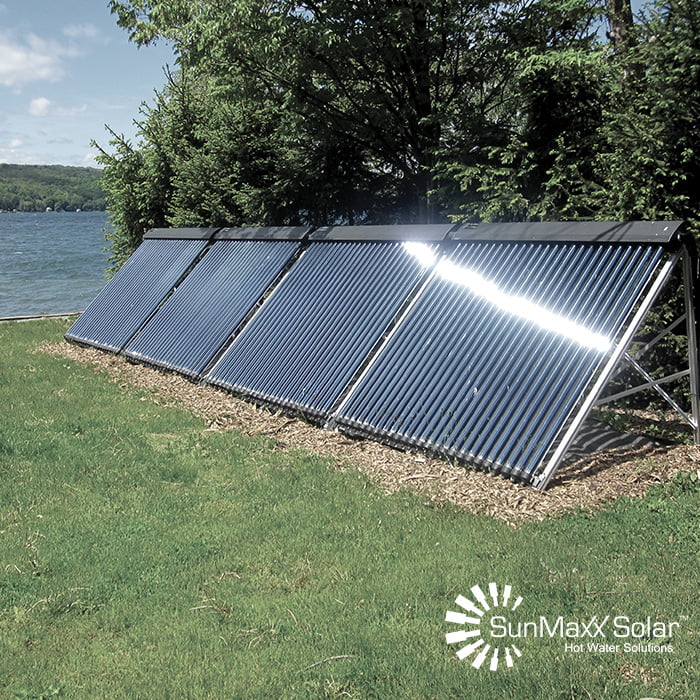 Residential Solar Storage Tanks
High-Efficiency Storage Tanks For Solar Systems
StorMaxx solar hot water storage tanks are industry-leading solar thermal tanks designed to deliver maximum performance and efficiency. Our most popular models; StorMaxx PTEC and StorMaxx SE are built to use boiler backup and electric backup systems respectively.
Capacities to meet all typical household hot water needs
Indsutry-leading design, manufacturing and materials
Accessories & Balance-of-System
Glycol, Expansion Tanks, Controllers & Pump Stations
All of the accessories and balance of system components you need to complete your solar hot water or heating system installation. Our bestsellers include bio-based solar glycol, digital controllers, solar thermal pump stations, expansion tanks and more.
Professionally engineered using the latest components
Designed to simplify and speed up correct solar thermal installation
1. Solar Hot Water Is Unproven & Unreliable
The reality is that solar energy (particularly solar hot water) is the oldest and most reliable form of renewable energy available. While PV (solar electric) systems are currently the most prevalent, solar hot water and solar heating systems are quickly catching up and increasing popularity. Because of their simplicity, reliability and low cost, solar hot water systems are fast becoming a popular choice with home and business owners in all climates (even cold and cloudy northern climates where solar hot water systems significantly outperform solar PV and other renewable energy systems).
2. Solar Hot Water Systems Don't Work In My Area
Actually, this is one of the biggest misconceptions about solar hot water. Our solar thermal partner company, SunMaxx, has been designing and installing solar hot water and solar heating systems in northern climates (like Upstate New York, Maine and more, for nearly a decade). When the sun is out, these systems produce hot water in any climate…even during the winter time.
3. Solar Hot Water Systems Are Too Complex
Actually, solar hot water systems are incredibly simple. The solar collectors heat a mixture of glycol and water, which is used to heat the water within your hot water heater / storage tank. A simple controller handles all of the operations of the system. And, if not enough hot water is being produced to meet all of your needs, your current water heater will kick on automatically to take up the slack.
4. Solar Hot Water Systems Are Too Expensive
Simple solar hot water systems can actually cost as little as, or around the same amount, as a new traditional water heater. When you take into account Federal and state incentives as well as any additional rebates you qualify for and the energy savings over the first year, a solar hot water system can actually have a lower 1-year cost than a new gas or electric water heater.
5. Applying For Tax Credits Is Too Complicated
Actually, this is really simple. Federal credits and most state incentives can be applied right on your annual income taxes, and your SunMaxx Certified installer can help you identify the correct forms. To ensure that you get the most out of your rebates, you may want to have your usual accountant ensure that everything is tallied and itemized correctly.
6. All Solar Hot Water Installers Are Equal
The reality is that, like in everything, there are good solar installers and bad solar installers. To ensure that you get a great professional installation, Silicon Solar can help you locate and work with a SunMaxx Certified solar hot water system installer. SunMaxx has trained and certified more 3,000 of the nation's best solar thermal installers over the past 5 years and now you can take advantage of this nationwide installer network to maximize the benefit from your new solar hot water system.