New SunPal 2x Solar Real Estate Light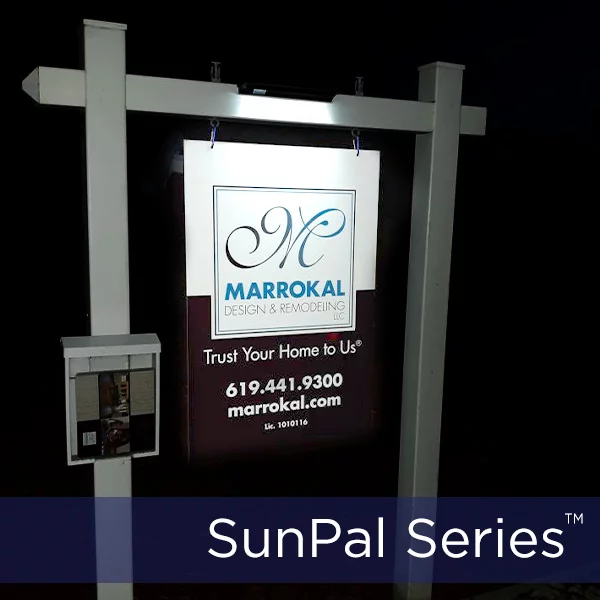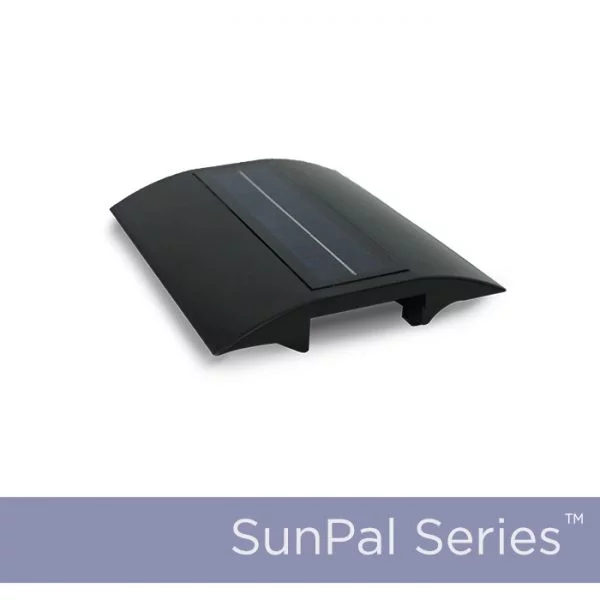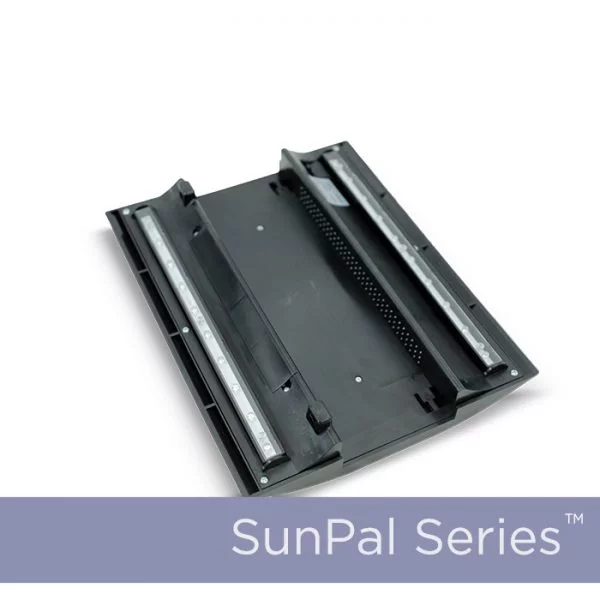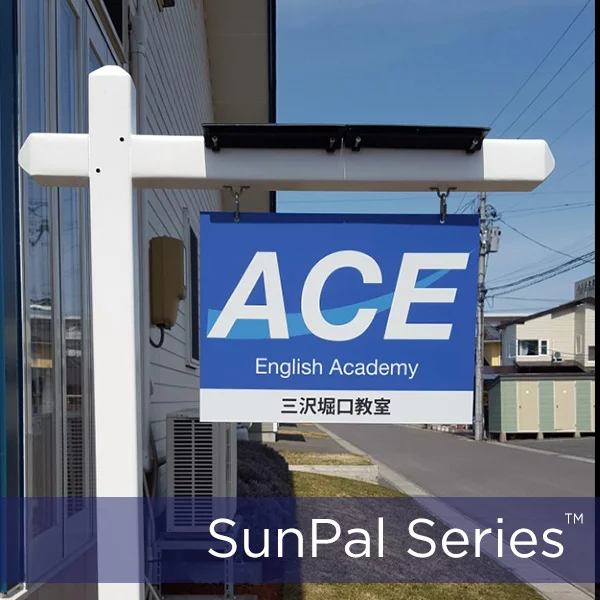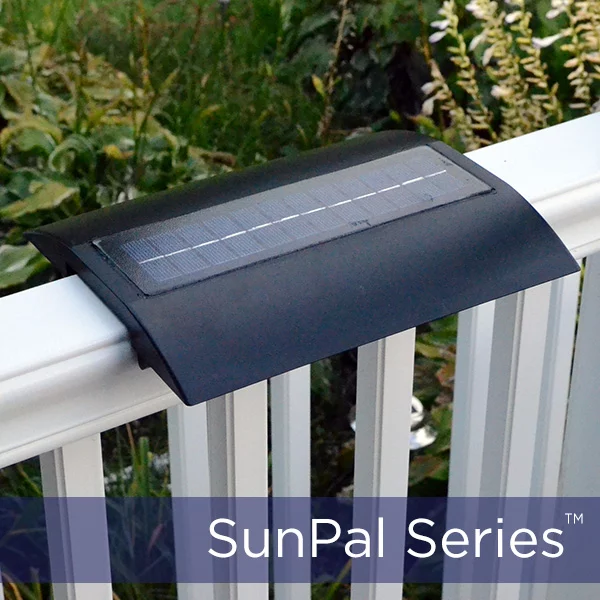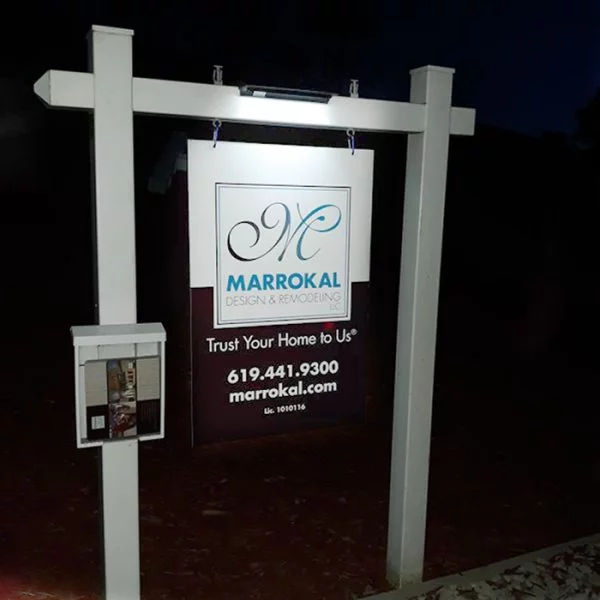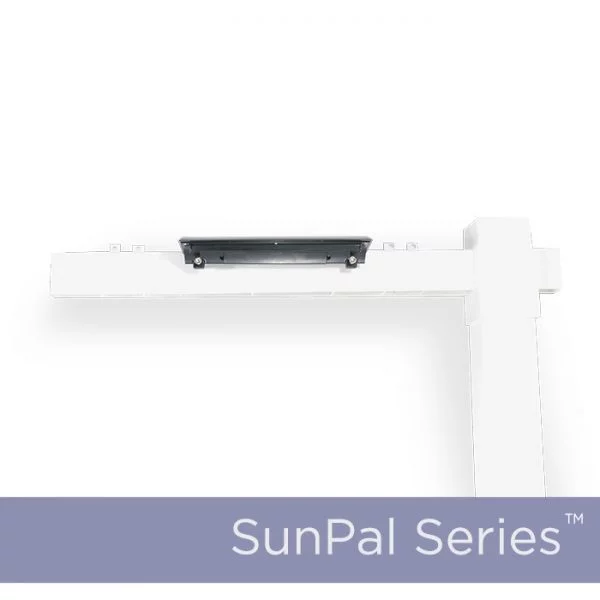 Presenting the SunPal 2x Solar Real Estate Light, a versatile, affordable, and effective solar sign light that has quickly gained recognition in the market. This eco-friendly product is designed to extend the visibility of your listings into the night. With 20 ultra-bright LEDs, your listings gain enhanced visibility, catching the attention of passersby even after dark. Its compact design allows it to be easily installed on almost any real estate sign, illuminating both sides for maximum exposure. The SunPal 2x operates automatically from dusk till dawn, making it a worry-free addition to your marketing tools, saving costs, and contributing to your green footprint.
Sleek Black ABS plastic body: Offers a neat and sophisticated look.
Easy mount bracket: Ensures a hassle-free installation in under 5 minutes.
20 Ultra Bright LEDs: Enhance visibility and attract attention to your listings.
Lighting Options: Features auto, 4-hour, and 6-hour lighting modes for flexible usage.
Over-sized Solar Panel: Ensures quick charging for uninterrupted operation.
Questions? Just give us a call at 1-800-786-0329 9AM-5PM EST.
Description
Additional information
Reviews (33)
Description
SunPal 2X Solar Real Estate Sign Light
Swiftly becoming the most sought-after in its category, the SunPal 2x Solar Real Estate Light showcases an unprecedented blend of versatility, affordability, and efficacy amongst solar real estate sign lights. It transcends the conventional limitations of listing timings by brightening up your real estate properties long after sunset.
The exceptional luminosity of its 20 ultra-bright LEDs ensures your listing gains prominent visibility and attention during the night. The SunPal's compact design encompasses everything within a single unit, making it an ideal fit for real estate or commercial signs ranging between 1″ to 3.5″ in width. By mounting directly atop these signs, the SunPal 2x offers comprehensive illumination for virtually all types of real estate signs.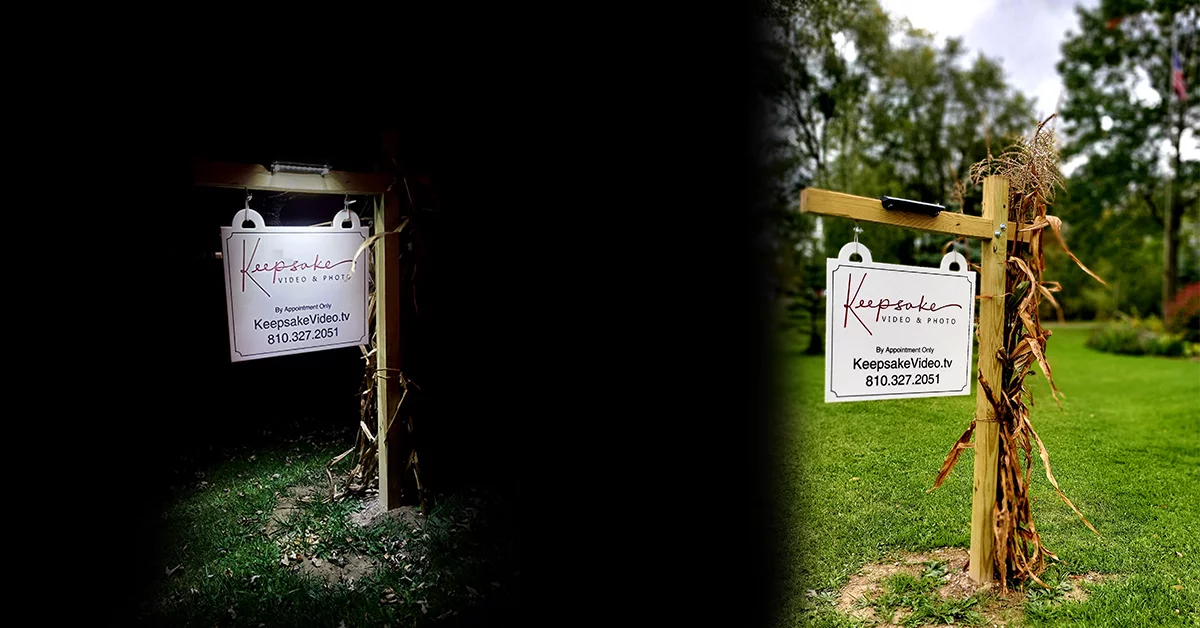 Automatic dusk till dawn. Installs in under 5 minutes.
In addition to its many features, the SunPal 2X stands out with its automatic functionality. Simply secure the light on your real estate sign, switch it on, and the SunPal assumes responsibility from there. The substantially sized solar panel swiftly and effectively charges the internal battery during daytime, and as dusk approaches, the light autonomously powers up for 4 to 6 hours, or until the battery drains. By incorporating the SunPal 2x Solar Real Estate Light into your marketing strategy, you embrace an innovative promotional tool while adopting environmentally-friendly, renewable energy solutions.
The SunPal 2x Solar Real Estate Light empowers your real estate team to:
Amplify your listing's visibility, making your real estate signs work relentlessly around the clock.
Enjoy substantial savings by eliminating costs associated with traditional real estate sign lights – no connection or usage charges, no frequent battery replacements.
Capitalize on the heightened attention to your prime listings for faster sales, resulting in increased commissions, residuals, and referrals.
Indeed, the SunPal 2X Solar Real Estate Light is an unparalleled marketing asset for Realtors and Brokers striving to distinguish their listings, and consistently drive sales leads for a robust return on investment.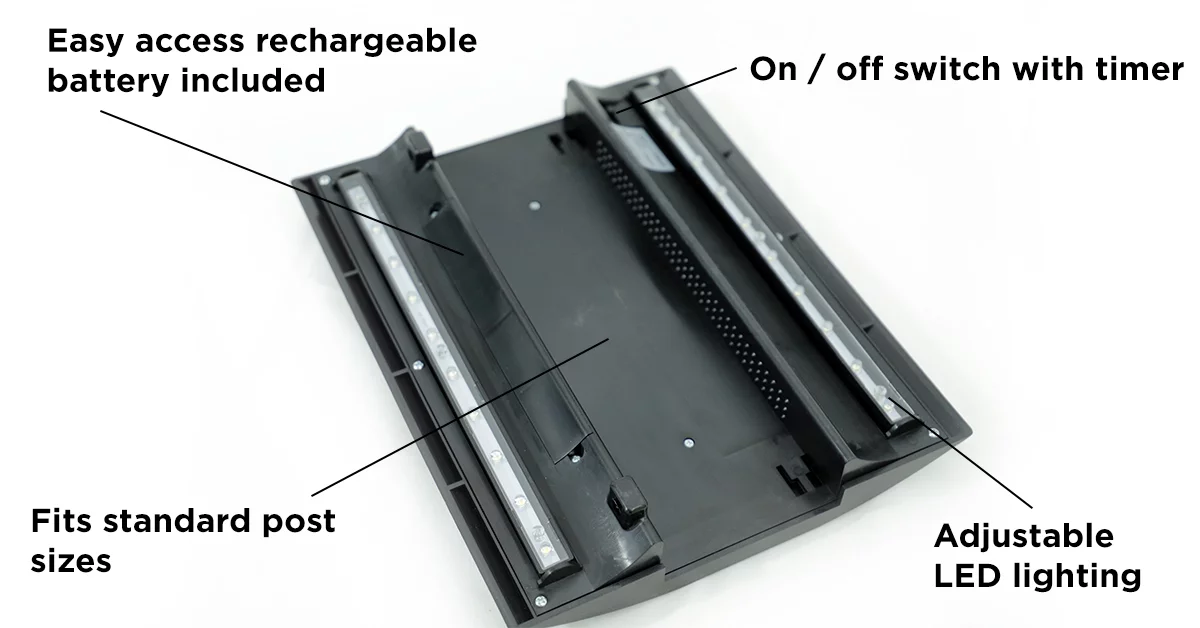 Sustainable & Responsible.
At Silicon Solar, the creation of our SunPal series solar lights is motivated by longevity. Each solar light is expertly designed with a replaceable and recyclable rechargeable battery, ensuring its sustained usability. Additionally, we've meticulously constructed all components for effortless and environmentally-friendly recycling, thus embodying our commitment to sustainability and quality.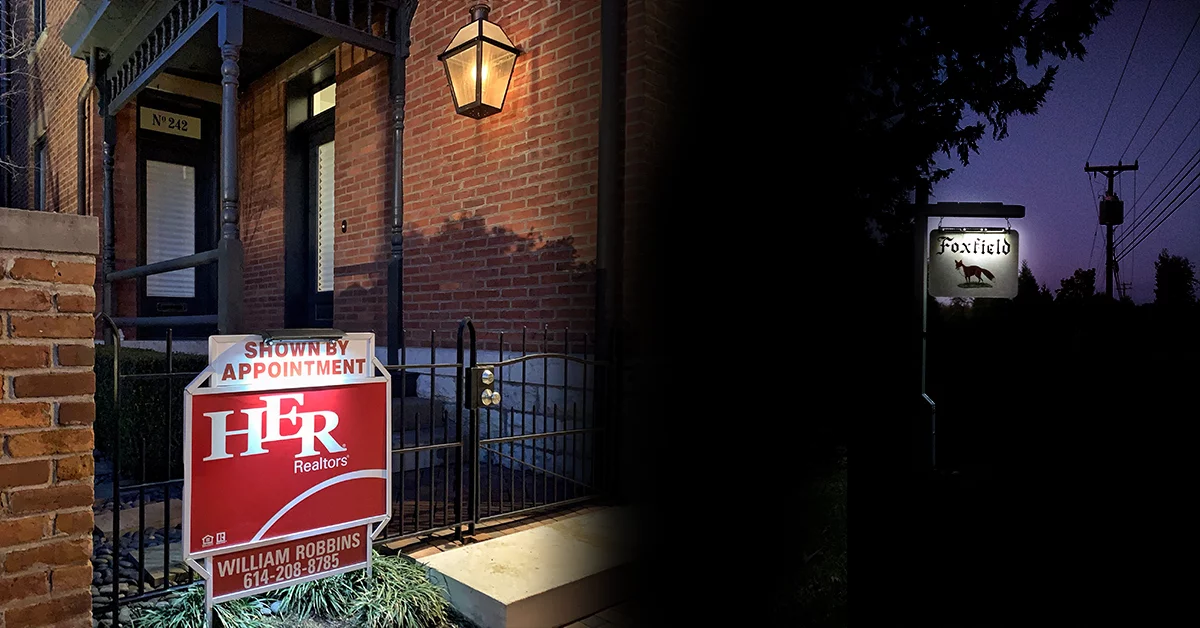 Includes mounting bracket

Includes replaceable rechargeable battery

Integrated solar panel
Outdoor use

2 year warranty

Efficient low light level solar cells
Additional information
| | |
| --- | --- |
| Weight | 5 lbs |
| No of LED's: | 20 |
| Lumens: | 180 |
| Housing Type: | ABS Plastic Black |
| Brand: | SunPal |
| Manufacturer : | Silicon Solar |
| Solar Panel Type: | Mono Crystalline |
| Weight: | 1lb |
| Dimensions: | 9.4″ x 11.25″ x 2″ |
| Lighting Circuit Efficiency: | 90% |
| Battery Type: | NiMH |
| Operation Modes: | 4hr, 6hr, all night |
| Sign Illumination | Area: 3 x 3 ft |
| Installation Time: | 20 min |
| Warranty: | 1yr |
ABOUT US
Since 1999 we've helped thousands of customers with their renewable energy projects. From science projects to solar powered container tracking systems, our team is here with 20 years of experience to help you with your project. If you're ever in the area, we invite you to stop by.
Learn more about our history here
.
Solar DIY Project & Idea Guides from our Customers
Find the most recent DIY project and idea guides for your next solar project.
Electroluminescence (EL) Solar Cell & Panel TestingDid you know that EL testing and prevent your solar cell or solar panels... read more