Commercial Solar Cells
Adam
About Commercial Solar Cells
PMaxx commercial solar cells from Silicon Solar are the most efficient, reliable and cost-effective solar cells on the market.  Commercial solar cells from Silicon Solar are available in a wide variety of sizes, shapes and power outputs – making them ideal for a range of solar applications.
The most popular uses of our commercial solar cells include:
Building your own solar panels
Integrating into small OEM solar panels
Integrating into custom solar products & kits
Solar education & training
Check out all of our Photovoltaic Solar Cells today.
Mono-Crystalline Vs Poly-Crystalline Solar Cells
Mono and Poly-crystalline solar cells are both made from silicon crystals. Mono-crystalline solar cells are made from a single silicon crystal for each cell, while Poly-crystalline cells are cut from a mold of many silicon crystals.
Mono-crystalline cells are more efficient than Poly-crystalline cells, however, Poly-crystalline solar cells have less waste during production and are typically available at a lower price than Mono-crystalline cells.
Which cells you choose is really up to your preference and the requirements of your application. For the most cost-effective option choose Poly-crystalline but for the top performance, choose Mono-crystalline.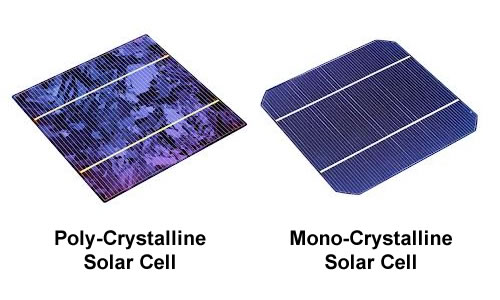 How Photovoltaic Solar Cells Are Made: