Solar Powered Aerator and Oxygenation Kit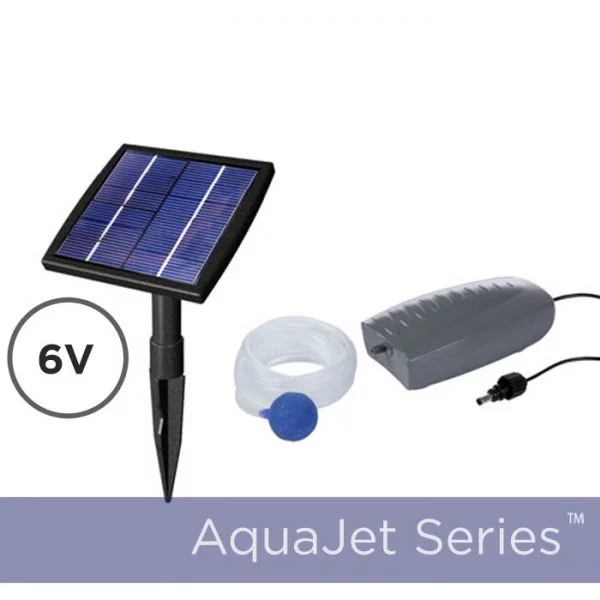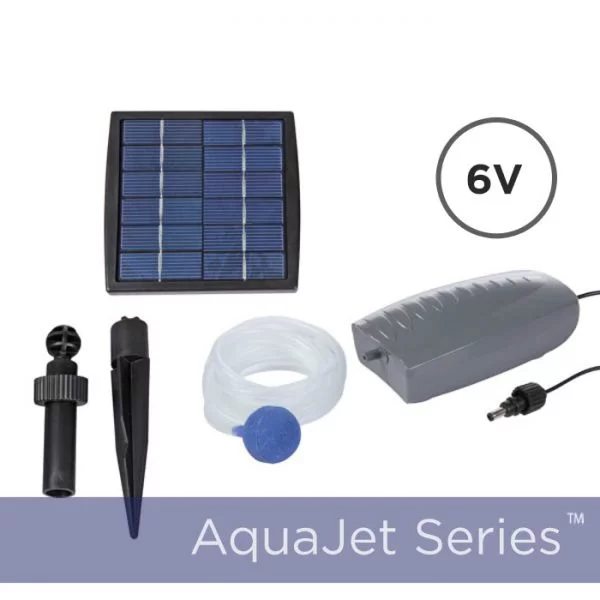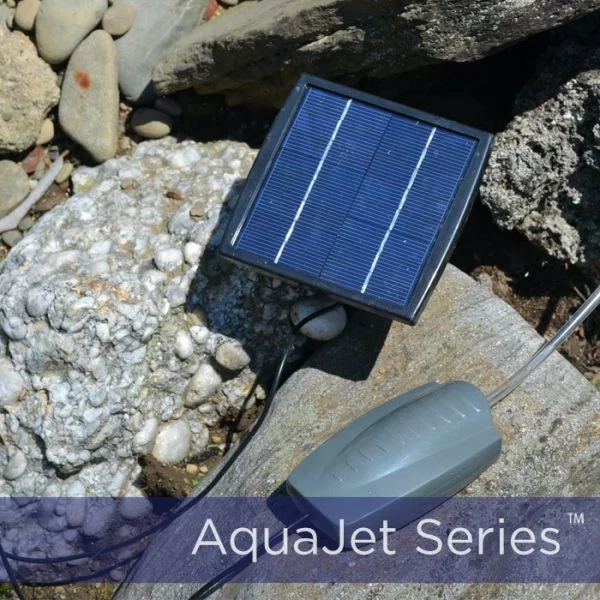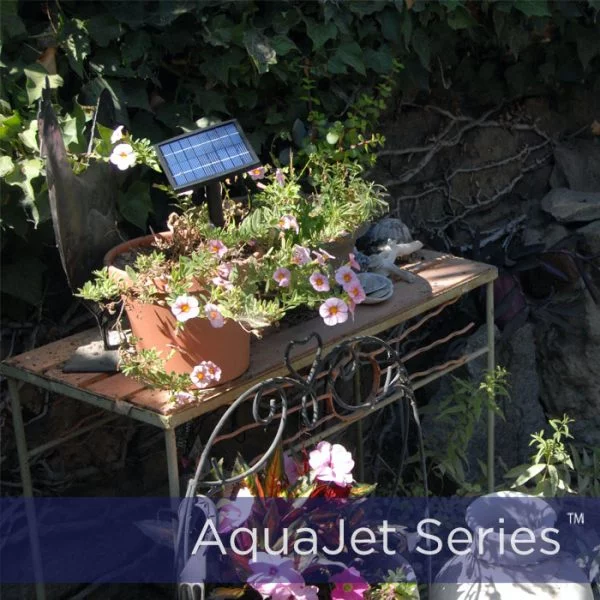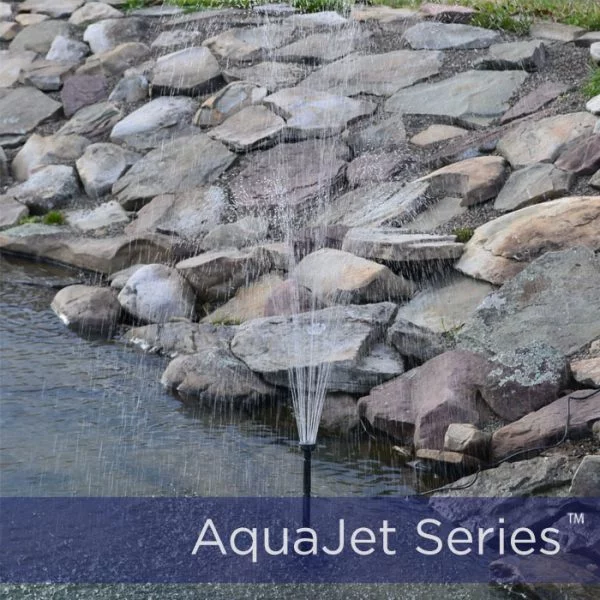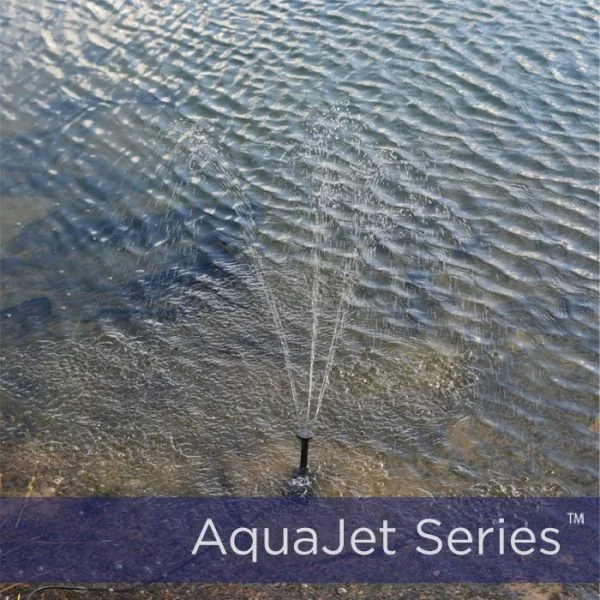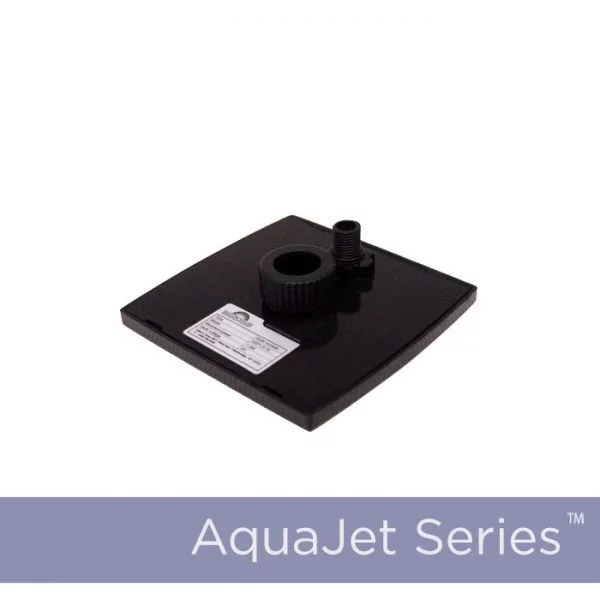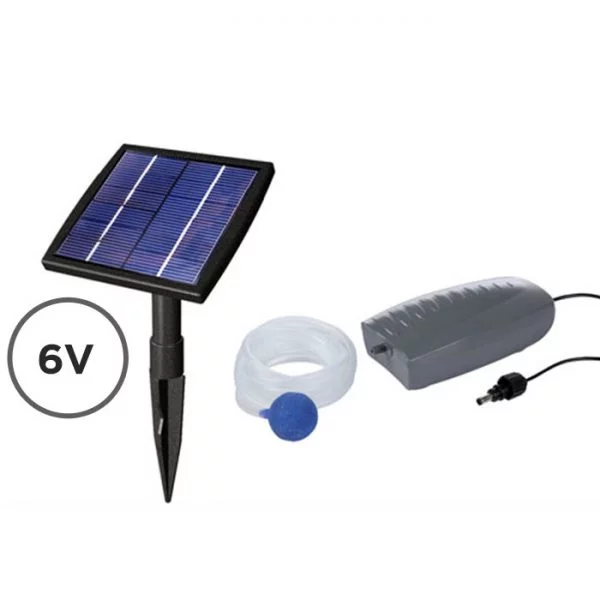 Questions? Just give us a call at 1-800-786-0329 9AM-5PM EST.
Description
Additional information
Reviews (6)
Brochure & Datasheets
Description
Solar Powered Aerator Kit
Create a healthy oxygen-rich environment for fish and other aquatic life with our AquaJet Solar
Aerator/Oxygenator. During the summer months when the water is warm oxygen can be consumed faster than it can be replenished killing aquatic animals in the lower levels.
The AquaJet Solar Aerator is easy to use and install. Simply place the 1.5W Solar Panel in direct full sun and let the power of solar energy keep your pond garden water feature or outdoor aquarium aerated.
Note: This product is designed for daytime use only and requires direct sunlight to operate.
Specifications for Solar Module:
Solar Panel: 1.5 W
Nominal voltage is 7.68 V
Nominal current is 195 mA
Specifications for Air Pump:
Operating voltage is 6 to 9 VDC
Flow Rate Max is 31.7 Gallons / hour
Max. Air Pressure is > 9.67 PSI
Cable length is 9.84 feet
Hose length is 6.56 feet
The process of aeration supplies the water with rich oxygen and removes excess nutrients and pollutants making the entire body of water a healthy ecosystem.
All ponds benefit from aeration using some type of pond aerators
Without aeration, ponds turn eutrophic, which means they start to produce algae and bottom muck
Ponds also experience "turn over" in the spring and the fall due to water stratification
Stagnant ponds can produce foul odors due to certain algae. Pond aeration helps to eliminate this problem
Aeration increases the healthy water living space for fish and helps with pond algae control
ABOUT US
Since 1999 we've helped thousands of customers with their renewable energy projects. From science projects to solar powered container tracking systems, our team is here with 20 years of experience to help you with your project. If you're ever in the area, we invite you to stop by.
Learn more about our history here
.
Solar DIY Project & Idea Guides from our Customers
Find the most recent DIY project and idea guides for your next solar project.
Electroluminescence (EL) Solar Cell & Panel TestingDid you know that EL testing and prevent your solar cell or solar panels... read more