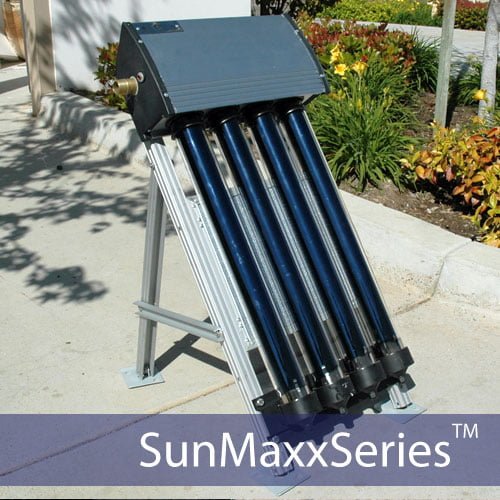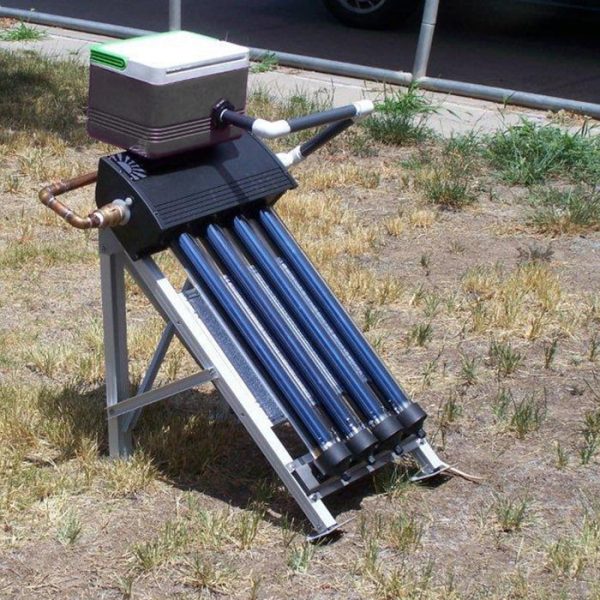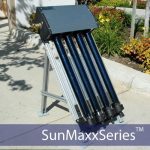 Sample SunMaxx Evacuated Tube Collector Demo Kit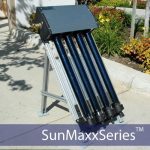 Sample SunMaxx Evacuated Tube Collector Demo Kit
$308.00
$308.00
Description
Additional information
Reviews (0)
Description
ThermoPower: Sample SunMaxx evacuated tube collector: These are perfect for distributors and installers as a way to demonstrate the collectors for customers. The best way to convince clients to use the SunMaxx solar system is to show them a hands on unit. This easily portable model lets you show the system inside and out including all 4 heat pipes so your customers can see, touch, and imagine the use of solar hot water on their own roof.
The collector comes with a manifold, mounting hardware, and evacuated tubes with 4 heat pipes pre-assembled for an easy hands on comparison. Great for solar education or science projects. We also have other fun Solar Educational Kits.
Features:
Tube length: 23″
Outer Tube Diameter: 58 mm
Inner Tube Diameter: 47 mm
Glass Thickness: 1.6 mm
Material: Borosilicate Glass
Absorptive Coating: Graded Al-N/AI
Absorption: 92%
Estimated Lifespan: 25-30 years
Weight: 30 lbs
Unit Dimensions: 29.5″ H x 19″ W x 19″ L
Manifold Dimensions: 15.5″ W x 8″ H x 4.75″ L
Pipe Fittings: 1″ threaded
Vacuum: p<5×10-3 Pa
Need Assistance?
If you have questions, need help, or simply feel uncomfortable placing your order online, feel free to contact the product representative at 1.800.786.0329.
Additional information
| | |
| --- | --- |
| Weight | 50 lbs |
| Dimensions | 25 × 25 × 50 in |