Solar Cell Book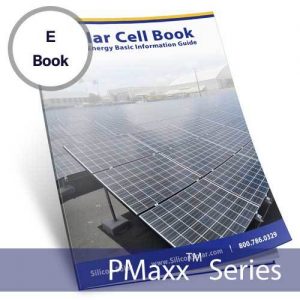 Questions? Just give us a call at 1-800-786-0329 9AM-5PM EST.
Description
Solar Cell Book
The solar cell book is an information packet on the basics of solar energy. The topics that are covered in the solar cell book are vast but brief. There is just enough information to help you understand how solar cells and solar power work. In order to fully understand how everything works, you'd need a much bigger book. There is also information on interconnecting solar cells, along with various diagrams that help you understand the ins and outs of solar cells. There is also a class project section with various degrees of difficulty that range from elementary to intermediate levels.
Topics Covered:
PV Terminology

Solar Cell
PV Modules
PV Array
Peak Watt (Wp)
Diamond Solar Cells
Interconnecting Solar Cells
How did it all begin?
Environmental Impacts
Where Can I see PV in action?
How can PV be used?
How much does PV cost?
Parts of a PV cell
Class Project Topics:

Standard 1 – Analysis Inquiry and Design
Standard 2 – Mathematical Analysis

Scientific inquiry
Engineering Design
Standard 3 – Mathematics
Standard 4 – The Physical Setting
Standard 5 – Technology
Standard 6 – Interconnectedness
ABOUT US
Since 1999 we've helped thousands of customers with their renewable energy projects. From science projects to solar powered container tracking systems, our team is here with 20 years of experience to help you with your project. If you're ever in the area, we invite you to stop by.
Learn more about our history here
.
Solar DIY Project & Idea Guides from our Customers
Find the most recent DIY project and idea guides for your next solar project.
Electroluminescence (EL) Solar Cell & Panel TestingDid you know that EL testing and prevent your solar cell or solar panels... read more