Pump Barrier Bag, 15″x 15″ Pond Pump Filter Bag, Black Media Bag Large Pump Mesh Bag for Pond Biological Filters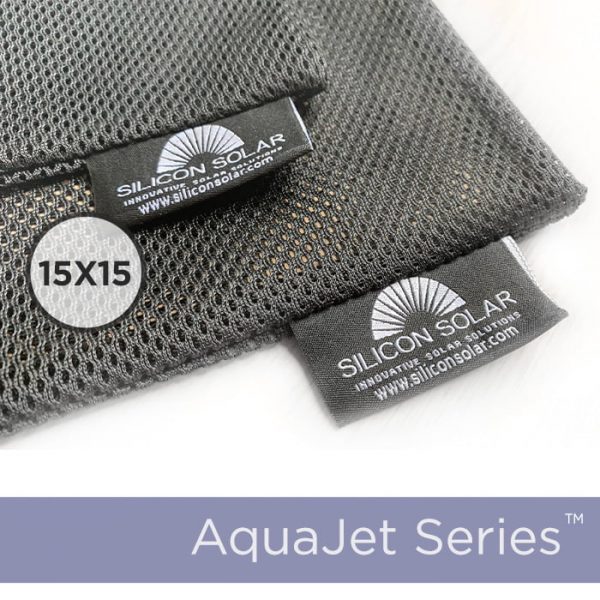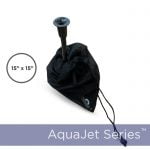 Small filter net to protect your solar water pump
Questions? Just give us a call at 1-800-786-0329 9AM-5PM EST.
Description
Protective filter net
The water pump filter net helps to keep the solar water pump clean. Depending on the type of water in which it is positioned, it may contain dirt particles, plant parts, stones, etc. With the filter net you make sure that nothing gets caught in your pump.
The filter net is designed to protect the pump, which means that you will have to clean it less often.
Why did we design a simple filter bag? 
We believe in listening to our customers. Our thousands of incredible customers shared with us the feedback from their water pumping projects and experience buying other low cost filter pump bags online. We've incorporated all of those lessons into our feedback still at an affordable price.
Which filter bag for which solar water pump?
The larger version is suitable for our bigger pump versions:
Specifications:
Material: High quality mesh bags made of industrial grade materials
Size: 15″ x 15″
Drawstring: Yes, closes using a drawstring designed to be underwater.
Color: Black
LONG LASTING
Our engineering team decided to make a proper filter bag which would last longer than 6-9 months. We learned quickly not all filter bag materials are made with the same quality components. Each filter bag is engineered to match the lifespan of our water pumps.
Pump filter bag for 12-24V pump
ABOUT US
Since 1999 we've helped thousands of customers with their renewable energy projects. From science projects to solar powered container tracking systems, our team is here with 20 years of experience to help you with your project. If you're ever in the area, we invite you to stop by.
Learn more about our history here
.
Solar DIY Project & Idea Guides from our Customers
Find the most recent DIY project and idea guides for your next solar project.
Electroluminescence (EL) Solar Cell & Panel TestingDid you know that EL testing and prevent your solar cell or solar panels... read more