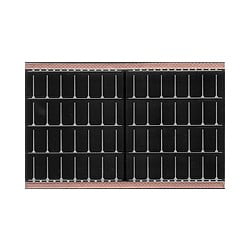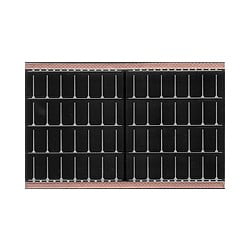 4.8V 100mA Flexible Solar Panel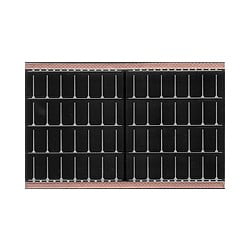 4.8V 100mA Flexible Solar Panel
$32.70
$32.70
Description
Additional information
Reviews (0)
Description
4.8V 100mA Flexible Solar Panel
SolMaxx Flexible Solar Panels are highly efficient portable and versatile solar panels directed to you from Silicon Solar Inc.  Whether your application is small or large, our PowerFilm Solar Panels are the perfect choice to get the job done on time and to stay within your budget.  These solar panels are rated at 4.8V (open voltage) at 100mA.
SolMaxx Flexible Panels use thinfilm amorphous silicon photovoltaic technology and a manufacturing process known as roll-to-roll.  A thin film of silicon is deposited on a plastic backing. The result is a solar panel that is lightweight durable and flexible enough to roll around a 2" cylinder.  Copper contacts allow for easy connection to your charging station.   Multiple panels can be wired together to increase voltage and amperage.
Unlike fragile monocrystalline or polycrystalline solar cells, SolMaxx Flexible Solar Panels are extremely durable.  For a complete list of available sizes and power ratings please contact our Sales Department.
Features:
Light and compact
Excellent for portable charging stations
Large solder pads for easy interconnection
Industries leading flexible solar cell technology
Need Assistance?
Note: Custom sizing of flexible panels is available. If you need a custom size, please contact us at the above contact number and ask for a sales technician for assistance.
For a complete list of available sizes and power ratings please contact our sales department.
If you have questions, need help, or simply feel uncomfortable placing your order online, feel free to contact the product representative at 1-800-786-0329.
Accessories:
Batteries
Additional information
| | |
| --- | --- |
| Weight | 209 lbs |
| Dimensions | 242 × 0.50 in |