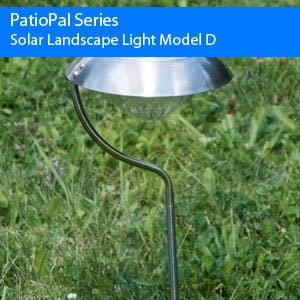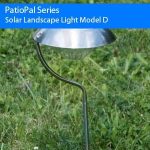 Solar Landscape Light – Model D (6 Pack)
$171.60
Questions? Just give us a call at 1-800-786-0329 9AM-5PM EST.
This Arlinghaus-D Solar Garden Light incorporates a high-efficiency Mono-Crystalline solar panel that is secured on top of the lamp body to collect energy during the day from sunlight and send this energy to the high-capacity rechargeable batteries (supplied) which enable these lights to operates through the night.
The Arlinghaus model D solar garden light features state-of-the-art LED lighting technology and out-performs similar solar garden lights available elsewhere. These solar garden lights are weather resistant install in just a minute or so and are durable enough to withstand cold winter nights.
Specifications:
Weight: 1.16 lb (each light)
Dimensions: 6.25 Diameter x 20 H (From top of light to tip of spike)
Panel/Light Dimensions: 6.25 Diameter x 4H
Charging Time: 4-6 hours
Hours of Operation: 10-12 hours
Quantity per carton: 6
Features:
4 Super Bright LED bulbs
Easy installation
Automatic on/off
Stylish Stainless Steel Finish
Multiple colored Light settings
Need Assistance?
If you have questions need help or simply feel uncomfortable placing your order online feel free to contact the product representative at 1-800-786-0329.