12V 4A Solar Charge Controller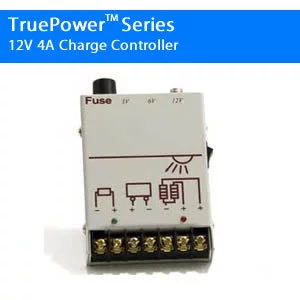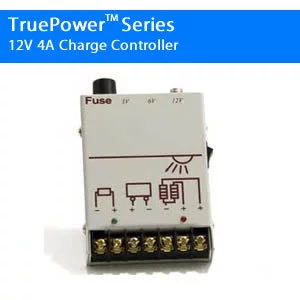 Questions? Just give us a call at 1-800-786-0329 9AM-5PM EST.
Description
Additional information
Description
Availability :
This is Non-Stocking item. We will contact you with current lead time within one-two business days once order is placed. Our Team of Experts will help to process your order further.
Product Description :
Tru Power Charge Controller 12V 4A: A good solid reliable Charge Controller is a key component of any solar battery charging system. Solar PV charge controllers allow you to use the uncertain voltage of a solar panel and condition it to safely charge lead-acid batteries. The CT-XR4A is designed to be used in conjunction with our ThinFilm solar panel series or any other commercial-grade solar panels.
These controllers enable you to utilize the power of the sun without overcharging your batteries and causing potential electrical damage to the devices you are powering. They feature built-in charging circuitry which prevents battery overcharging and internal crystallization in lead-acid batteries.
This simple do it yourself solar charge controller is suitable for all 12v solar panels up to 4A DC and can be installed in your system in minutes.
      Features:
Overcharge protection circuit
LED charging indicators
Copper wire terminals for quick connect/disconnect
Durable design
Designed for 12v rated solar panels (up to 21 VOC)
4A maximum input charging current
ABOUT US
Since 1999 we've helped thousands of customers with their renewable energy projects. From science projects to solar powered container tracking systems, our team is here with 20 years of experience to help you with your project. If you're ever in the area, we invite you to stop by.
Learn more about our history here
.
Solar DIY Project & Idea Guides from our Customers
Find the most recent DIY project and idea guides for your next solar project.
Electroluminescence (EL) Solar Cell & Panel TestingDid you know that EL testing and prevent your solar cell or solar panels... read more