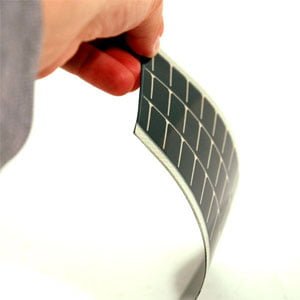 Flexible Solar Panels
Description
Flexible Solar Panels
Flexible solar panels are an incredibly convenient, affordable and low-footprint way to introduce yourself to solar power.  Ranging from small panels (3v) up to full 12v panels, our selection of flexible solar panels is sure to have a flexible solar panel to meet nearly every application, budget and lifestyle.
Some of the most popular uses of flexible solar panels include:
Portable solar power systems
RV, automotive and boat solar charging systems
Solar battery charging systems
Low-cost off-grid PV systems for homes and cabins
Solar educational, training and testing projects
Incorporation into new solar energy consumer products
Need Assistance?
If you have questions, need help, or simply feel uncomfortable placing your order online, feel free to contact the product representative at 1-800-786-0329.