What is the differences between a Mono-crystalline and Polycrystalline solar panel?
The difference between mono-crystalline and polycrystalline solar panels is that one is produced from a single crystal of silicon and the other is produced from a piece of silicon consisting of many crystals.
Was this question / answer helpful? | Votes For This Project
Most Popular Related Product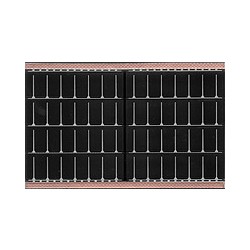 4.8V 100mA Flexible Solar Panel SolMaxx Flexible Solar Panels are highly efficient portable and versatile solar panels directed to you from Silicon Solar Inc.  Whether your application is small or large, our PowerFilm Solar Panels are the perfect choice to get the job done on time and to stay within your budget.  These solar panels are […]
Have Something Add? Share It Below!