Recommended Products
Our Most Popular Products In This Category
If you don't see what you are looking for, please scroll down to see all of the solar solutions in this category
How To Choose Solar Waterfall Pumps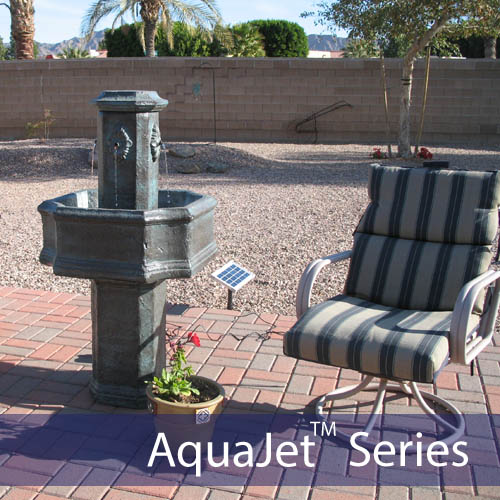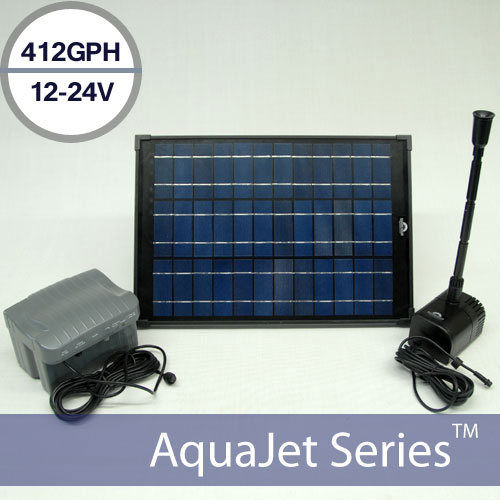 All Products
All Of Our Solar Products In This Category
If you don't see what you are looking for, please contact one of our representative for assistance or additional information
Information Guide
How To Choose The Right Solar Pump For Your Waterfall:
Choosing the right size pump for your solar powered waterfall is critical to correct operation and cost-effectiveness. If you choose a solar pump that is too small, your solar waterfall will not work properly. However, if you choose a pump that is too large, your investment to setup your solar waterfall will be too high and you will have overspent where you didn't need to. Use the table to the right to find the right pump model for your solar waterfall.
How To Build Your Own Backyard Waterfall
Building a backyard waterfall doesn't have to be tricky or serious backbreaking work. While some backyard solar waterfalls are very large, the average solar waterfall is a nice, small and serene water feature that fits perfectly in a typical garden or landscape. The video to the right is a good starter on the different types and styles of solar waterfalls that you can build and good introduction to the basics of building your own waterfall.
Either of our AquaJet Pro Solar Waterfall Pumps can be tied directly to the waterfall in the video, or into the waterfall that you plan to build in your own backyard.
For more details, check out our most popular solar waterfall pump kits below, or call a representative for additional assistance: 1.800.786.0329.
Our Most Popular Solar Waterfall Pump Kits
For Small Waterfalls & Ponds
SKU: AquaJet-Pro-Kit-12V-MedOutput-v4
You Pay: $ 129.95
Waterfall Height: 5″ – 30″
Pond GPH: up to 200
For Larger Waterfalls & Ponds
SKU: AquaJet-Custom-Kit-24V-V1
You Pay: $ 299.99
Waterfall Height: 31″ – 55″
Waterfall GPH: up to 300+
Can't Find The Pump You Need?
Need More Performance Than A Stock Pump?
Our team of solar pump professionals and engineers can design a custom solar pumping system to meet your specific needs!