Recommended Products
Our Most Popular Products In This Category
If you don't see what you are looking for, please scroll down to see all of the solar solutions in this category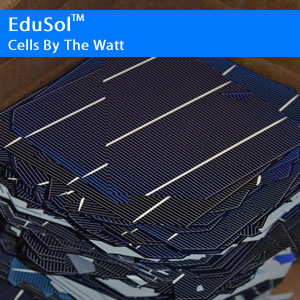 All Products
All Of Our Solar Products In This Category
If you don't see what you are looking for, please contact one of our representative for assistance or additional information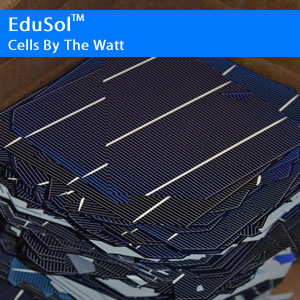 Features:
1 Full Watt Worth Of Solar Cells
Great For Science Fair / School Projects
Great For Weekend Fun Time
Great For Boyscout / 4-H Projects
SKU:
EduSol-Pro-CellsByWatt
$ 0.50
5.00 (1 ratings)
Features:
Basic Solar PV Introduction
Beginner & Advanced Concepts Covered
Convenient Kindle Book Format
Great For Students & DIYers
SKU:
EduSol-EBook-CellInfo
$ 5.00
5.00 (1 ratings)
Information Guide
Scrap solar cells by the watt gives anyone the most economical and easiest approach towards purchasing your existing solar system. Each package of solar cells can provide a large enough array so that each solar cell performs a specific output required to make your new custom made solar module functional with the sun.
Silicon Solar strongly recommends purchase of our solar cells by the watt for anyone interested in making their first solar panel. Once solar panel and testing is completed and you are experienced with construction of a solar panel, we then recommend stepping to the next level and purchase our commercial grade solar cells.