Do I have to use my battery with the AquaJet Pro 24V Kit?
No you do not.  If you do not want to use the battery, then you can just connect the panel and pump into each other.  People choose to do this because of appearance or because they do not care if the pump does not run longer or more often when not using the battery.
Was this question / answer helpful? | Votes For This Project
Most Popular Related Product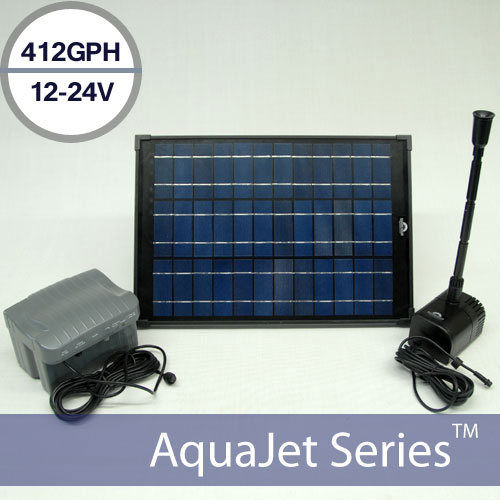 Solar Water Fountain Pump Kit AquaJet Pro Kit 24V Silicon Solar's 24V AquaJet Solar Pump Kit is the best solar water pump system on the market.  Built with commercial-grade, high-quality solar components, and all water tight connections, the Aqua Jet 24V Fountain Pump Kit is perfect for almost any remote solar pump application.  It's ideal for […]
Have Something Add? Share It Below!