Recommended Products
Our Most Popular Products In This Category
If you don't see what you are looking for, please scroll down to see all of the solar solutions in this category
How To Choose Solar Fountain Pumps
For Solar Pond Aeration
For Water Fountain Retrofit (retrofit your existing water fountain)
Building A Solar Waterfall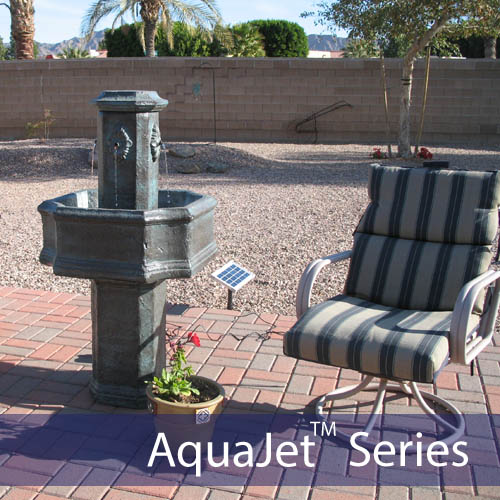 All Products
All Of Our Solar Products In This Category
If you don't see what you are looking for, please contact one of our representative for assistance or additional information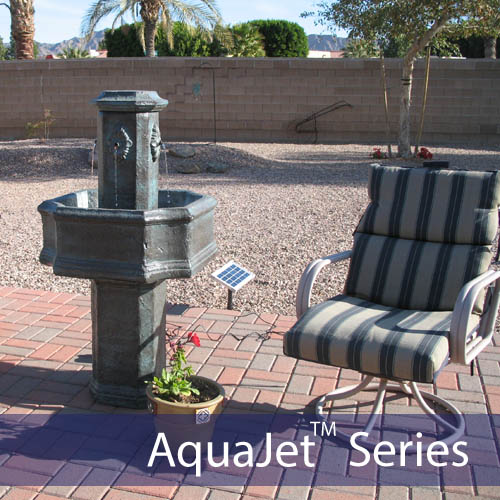 Features:
6 - 9v Complete Solar Pump Kit
High-Efficiency Crystalline Solar Panel
Adjustable Flow Rate Knob
Battery Backup For Nighttime Running
SKU:
AquaJet-Pro-Kit-9V-V1
$ 139.90
5.00 (4 ratings)
Features:
6 - 9v Solar DC Powered Pump
Adjustable Flow Rate Knob
Max Lift: 3 - 4' / Max Flow: 87 GPH
Barrel Plug & Spade Terminal Adapter
SKU:
AquaJet-Pro-PUMP69
$ 39.95
4.33 (3 ratings)
Information Guide
Silicon Solar carries a complete line of 6v solar pumps that are great for small solar fountains, small ponds and other small water features
Can't Find The Pump You Need?
Need More Performance Than A Stock Pump?
Our team of solar pump professionals and engineers can design a custom solar pumping system to meet your specific needs!